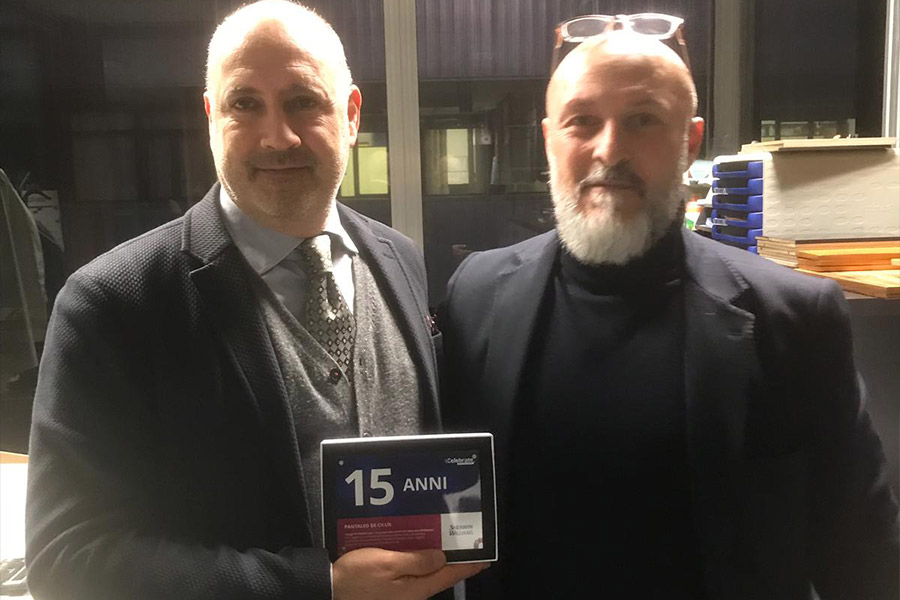 The company celebrates with Dr. Lucio De Cillis – Linea Blu Commercial Director – the milestone of 15 years together.
These 15 years for Lucio represent a lot of professional experience, the evolution between past, present and future. With one thing that has remained the same: human relationship. Lucio has always paid close attention to the direct relationship, made of mutual respect and trust, at all levels: between colleagues and with customers. Always identifying the opportunities for innovation on the market and making them become business opportunities for the company. Expanding the Linea Blu range with increasingly performing and innovative products, developing the sales network and ways of interacting with customers, always trying to support them in the comparison with an increasingly difficult, informed and attentive market.
Thanks Lucio: ad maiora.